PizzaFest™ - A Slice of Delish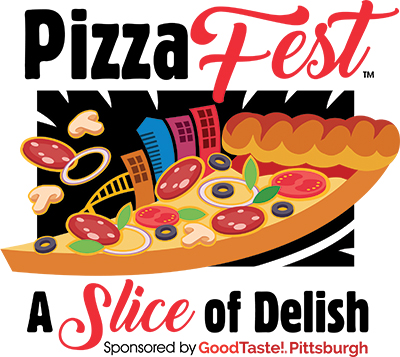 We're BACK!
Sunday, June 12, 2022
4-6 PM and 7-9 PM
Pizza Lovers Rejoice! A saucy celebration of everything pizza is happening on Sunday, June 12 at East End Brewing, 147 Julius Street in Larimer.
PizzaFest – A Slice of Delish is serving up the works from 7 of Pittsburgh's best artisan pizza chefs including:
- Caliente
- East End Chewing
- Alta Via
- Pizza Parma
- Colangelo's
- Slice on Broadway
- Mediterra
In addition to the best slices in town, guests will also enjoy live music and food demos from vendors perfectly matched with pizza. Any way you slice it, PizzaFest is going to be a deliciously good time!
The event features two entry times from 4-6 pm or 7-9 pm.
Tickets for the 21+ event are $35 and must be purchased online in advance. Guests who wish to attend both sessions must purchase tickets for both entry times.
Tickets are non-refundable.