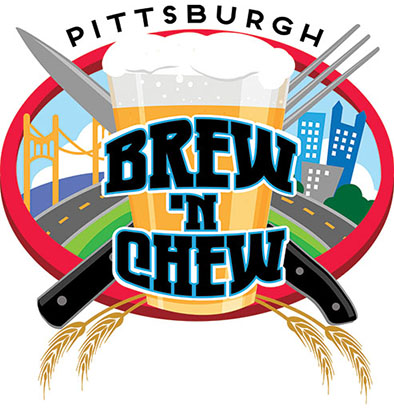 A portion of the proceeds will benefit the Greater Pittsburgh Community Food Bank.

Saturday, May 16, 2020
Monroeville Convention Center
Brew 'N Chew is a beer fest, food show and game-playing event all in one! Not your ordinary beer fest, Brew N Chew showcases beer and food on a fun and interactive show floor.
Selected beer and food demonstrations, tastings and brewer discussions will take place in our Brew 'N Chew demo area. Pods on the show floor will feature activities where beer is a must -- darts, golf's 19th hole, ax-throwing and more -- all to the backdrop of live music on the Main Stage.
Stay tuned on our socials as we unveil the specialty beers, vendors, and restaurants that will be at the show.
VIP ADMISSION INCLUDES:
one-hour advanced entry, VIP cocktail served with "Flair" at the Tikki Bar and chance to win an overnight Getaway Stay for 2 at the Doubletree Monroeville, and more!
VIP tickets: $60 in advance
General Admission:
Session 1: 1pm - 4pm
Session 2: 6pm - 9pm
VIP Hour: 5pm-6pm
No refunds. No exchanges. Must be 21.
Designated Driver tickets available for $15 at the door
Purchase your tickets in advance and save.
General admission: $50 in advance